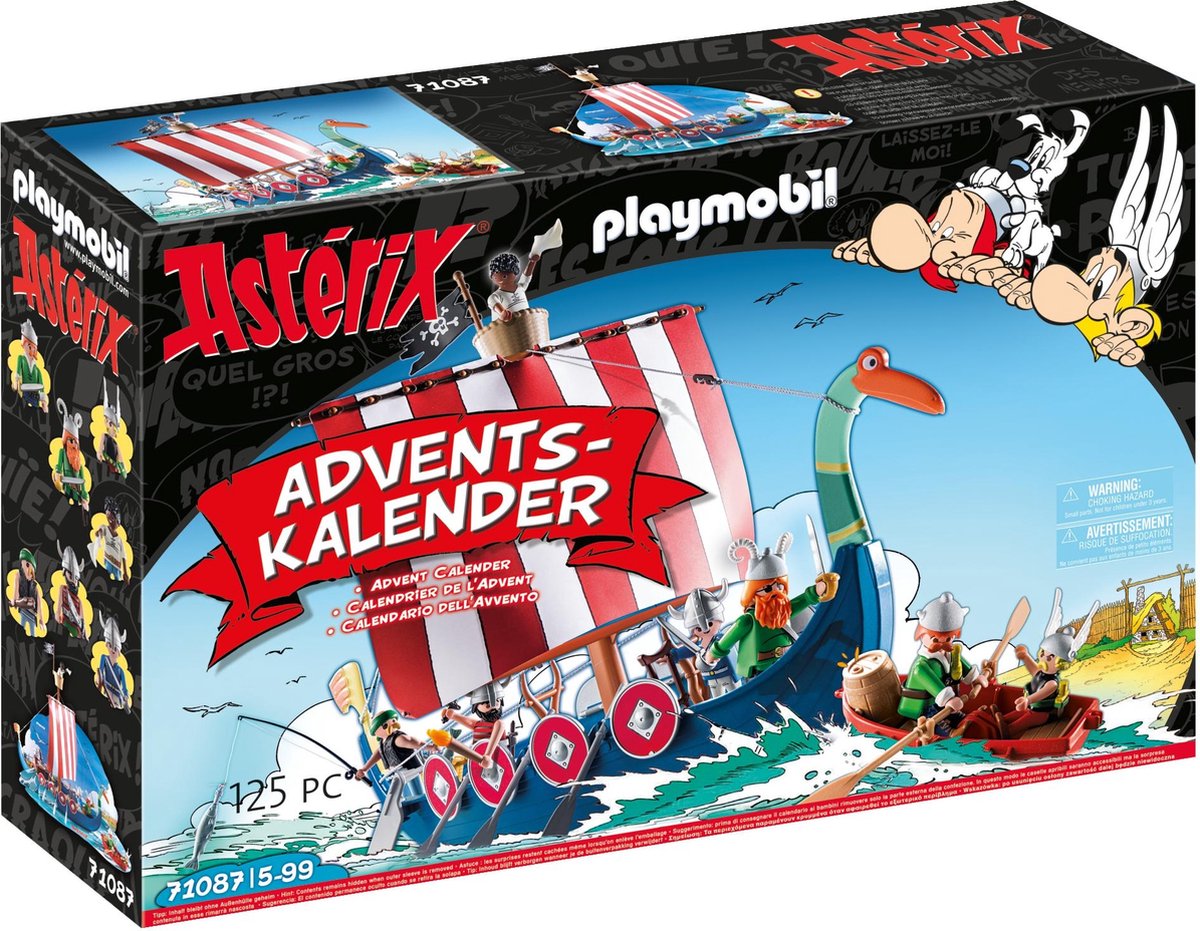 PLAYMOBIL Astérix: Adventskalender piraten - 71087
Ship ahoy! With 24 little doors an exciting pre-Christmas season starts. The Asterix: Advent Calendar Pirates is the perfect surprise for young and old Asterix fans. On board the pirate ship are the pirate captain and his crew. The Pirate lookout searches for merchant ships in the crow's nest. But instead of richly laden booty ships, he discovers Asterix and Anticlimax setting their sights on the pirate ship with their rowboat. Fortified with a sip of magic potion, the two will surely foil the pirates' plans once again. The lovingly designed Asterix Advent Calendar Pirates invites all PLAYMOBIL friends into the exciting world of the indomitable Gauls.
(0 reviews)
€ 41,53
€ 64,90
The playset contains an Asterix Advent Calendar with 24 surprises based around the popular comic characters with Asterix and Anticlimax, five pirates, a pirate ship with crow's nest, a rowboat, fishing rod, fish, numerous accessories and many other exciting extras. For playing in the water, the included weight is attached to the bottom of the pirate ship. The pirate ship can be upgraded with an underwater motor (7350 - sold separately).
Overige kenmerken
AgendajaarGeen jaartal
Gewicht1795 g
KleurMulticolor
MateriaalPapier
OphangbaarNee
Product breedte46 cm
Product hoogte43 cm
Product lengte24 cm
Verpakking breedte389 mm
Verpakking hoogte145 mm
Verpakking lengte587 mm